Aikido Yoshinkan (Taidokan UK)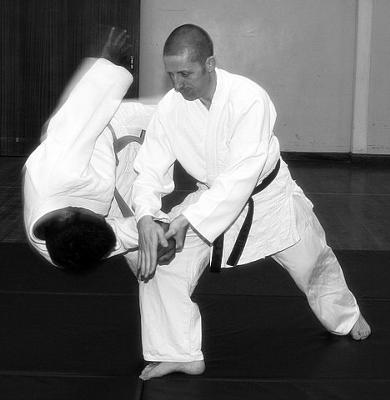 Sensei Hall (Taidokan Instructor)
Aikido Yoshinkan is a traditional martial art taught by qualified instructors. An effective means of self defence as taught to the Tokyo riot police force. Lessons taught in a structured way enabling students to understand why and how techniques are effective.

This unique art will suit both seasoned martial arts practitioners and new comers.

Lessons available for ages 5 - 18 for juniors and 18+ for adults.

Classes every Tuesday @ 7pm, Shenley Leisure Centre, Burchard Crescent, Shenley Church End. Milton Keynes. MK5 6HF.

More information can be found on: www.EuropeanAikido.com

* All instructors internationally qualified and CRB registered.